The Baltic Bircher (With Scoring Numbers) - Large Traditional Crokinole Board Game Set
Regular price
$192.00 USD
Regular price
$199.00 USD
Sale price
$192.00 USD
Unit price
per
Discounted
Sold out
The Baltic Bircher is a large, traditional octagon crokinole board. It features a birch playing surface and cherry side rails. It has a beautiful burgundy-stained ditch. The lines and point numbers on this board are UV printed, well beneath the finish so they will not wear off. The posts are covered in bouncy latex. The playing surface is tall at 3/8ths of an inch, ensuring a complete drop for the discs during play. The board also has a checkerboard printed on the back. This set comes with everything you need to play including the rules.
Details:
Large traditional, octagon crokinole board with a 25.5" playing surface
Comes with 26 large black and natural colored playing pieces and a pouch. Large discs are 

1 1/4'' diameter (3.2cm)

Points on the front

Checkers on the back
Made in Canada
Comes with rules in French / English
Comes with scoring cards within the rules
Playing Pieces Color Options:
Black, Natural, Red, Green, Blue, White, Yellow, Orange, Purple, Pink, Light Blue, Lime Green, and Walnut Stain
Please let us know in the order notes using the colors above if you would prefer different colors than the black and natural that we send with each board by default.
Video Preview:
Why is this board a second?

This board is a second for one of the following reasons. All of these blemishes either will not affect play, or slightly affect the play and performance of the board:

1) Aesthetic blemishes that do NOT affect play.
Includes but not limited to:
- dent / gouge / chip in the ditch or on the back
- minor printing blemish
- wood filler spot / knot
- obvious plywood patches
- etc

2) Hairline, surface level crack in the ditch or on the back

3) Small cracks / chips by pegs

4) Blemishes that DO affect play (on the playing surface)
Includes but not limited to:
- small gouge / dent
- small bump
- rough spot

5) Hairline surface level crack on the playing surface. It does not affect play.
Shipping & Returns

5-8 business days to USA / Canada. All crokinole board sales are final. We only accept returns if the crokinole board is damaged beyond repair in shipping.
Dimensions

30.25 inches wide
25.5 inch playing surface
1.375 inch hole
.375" tall playing surface
.25 inch base
1.25" diameter x .375" thick playing pieces
Care Instructions

To clean use warm, soapy water on a cloth. Dry immediately thereafter.

To speed up the board, use Mother's California Step 3 Wax and apply the same way you would when waxing a car.
Share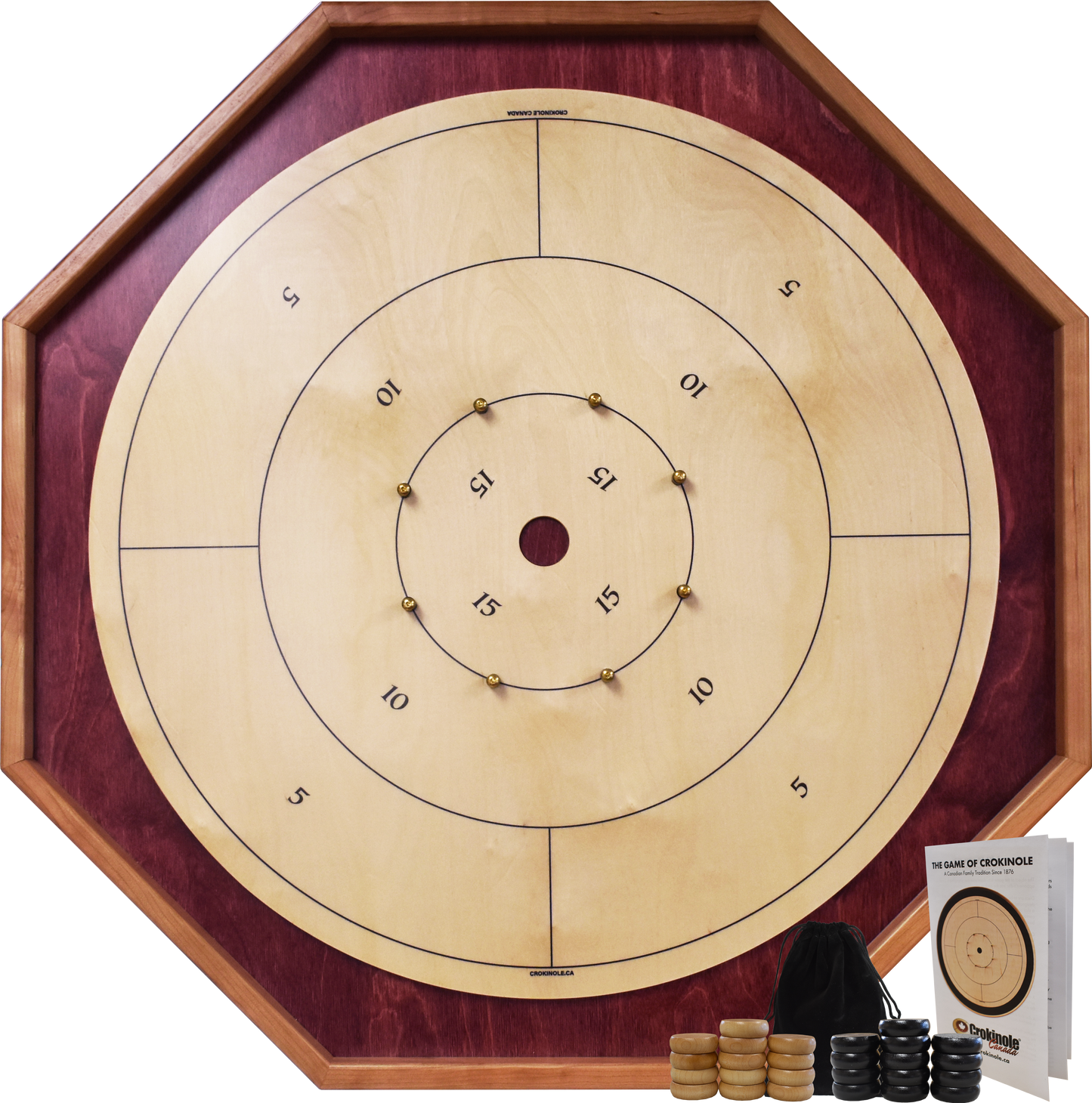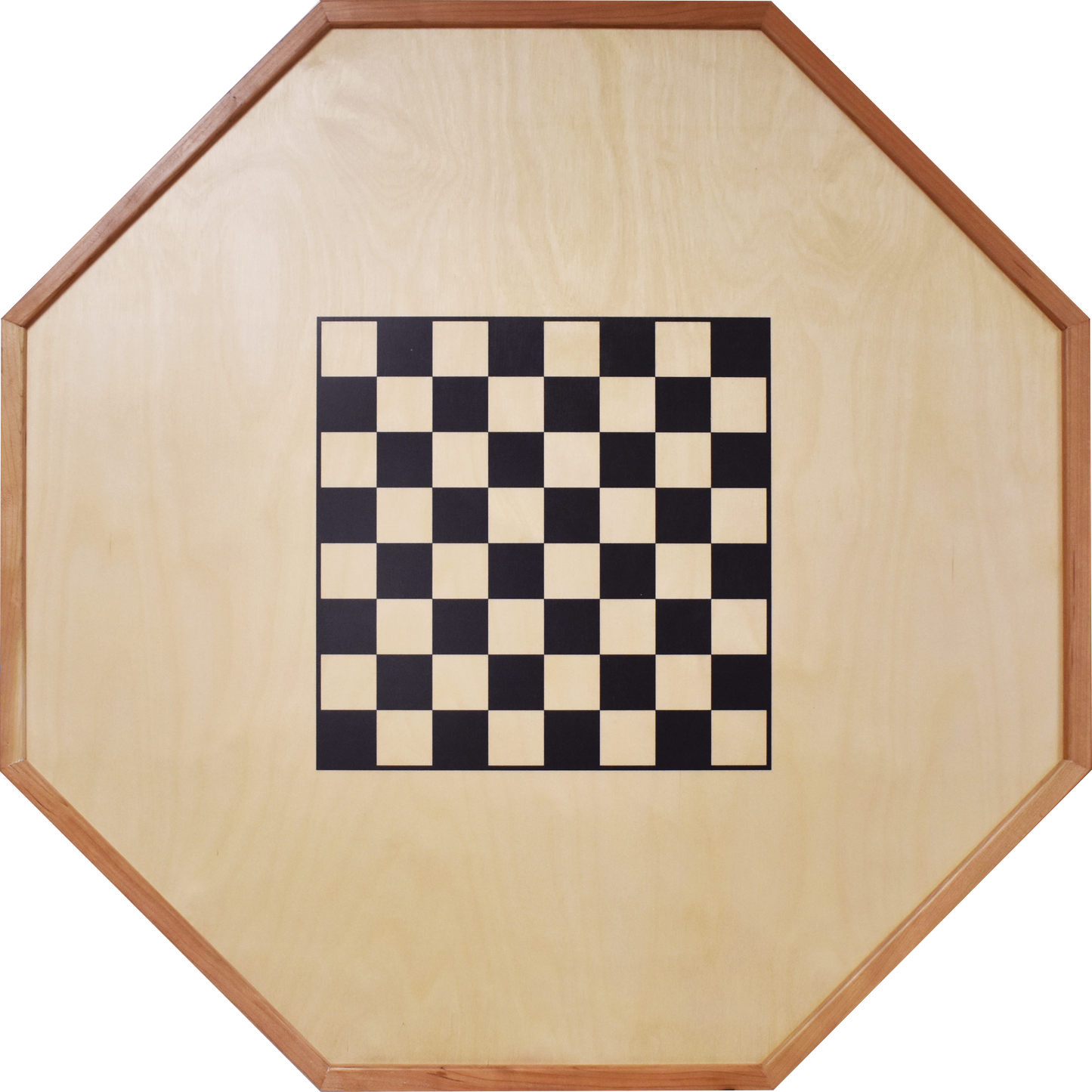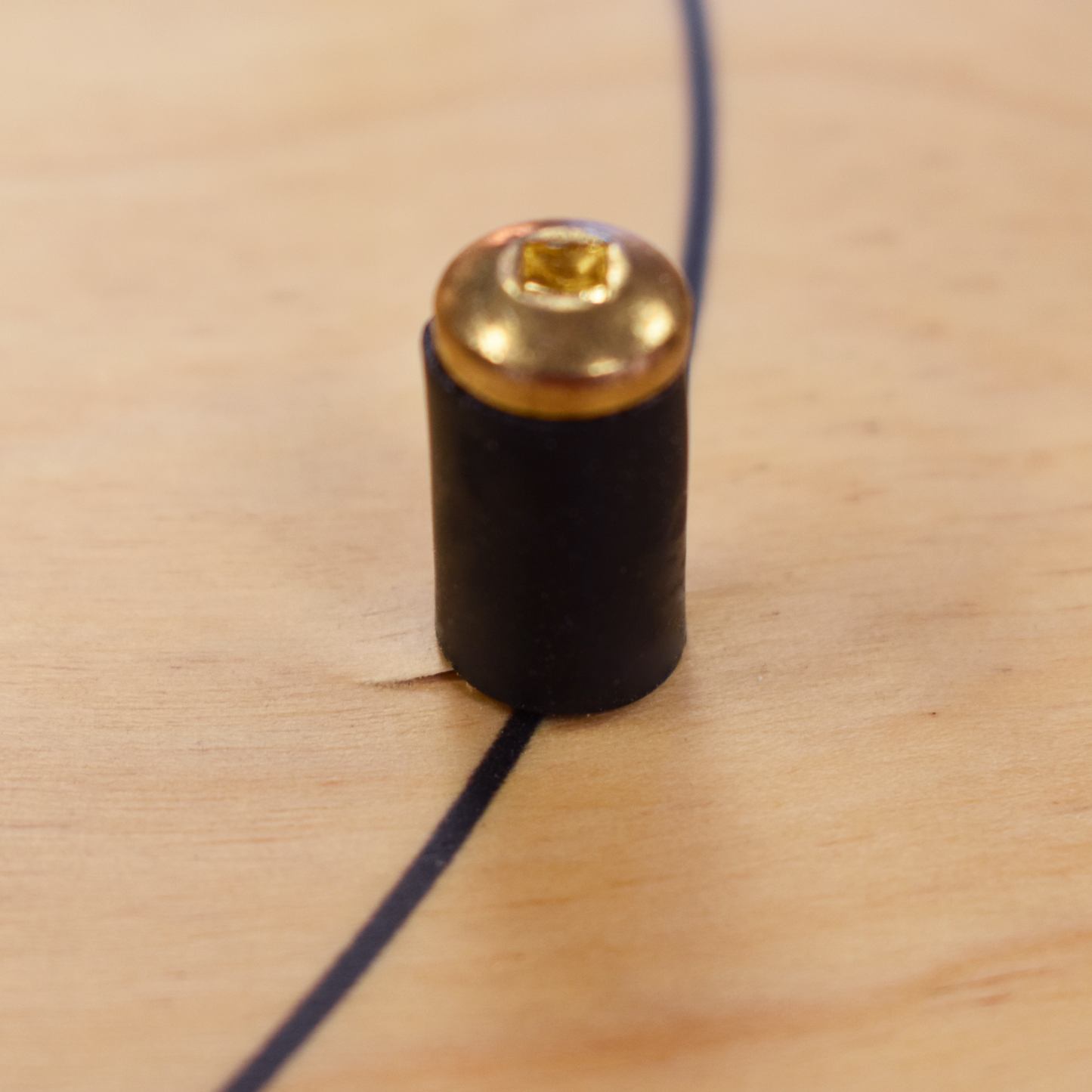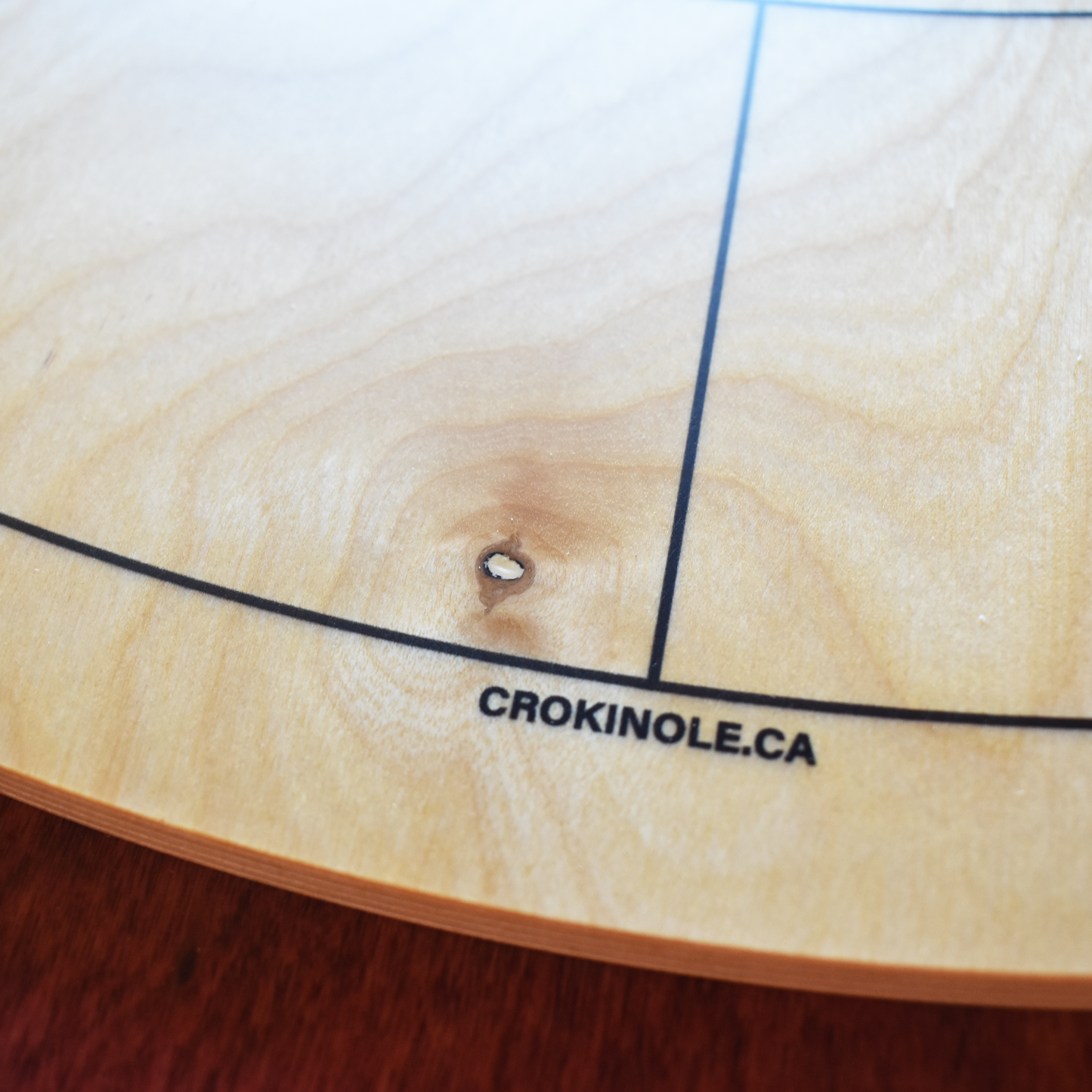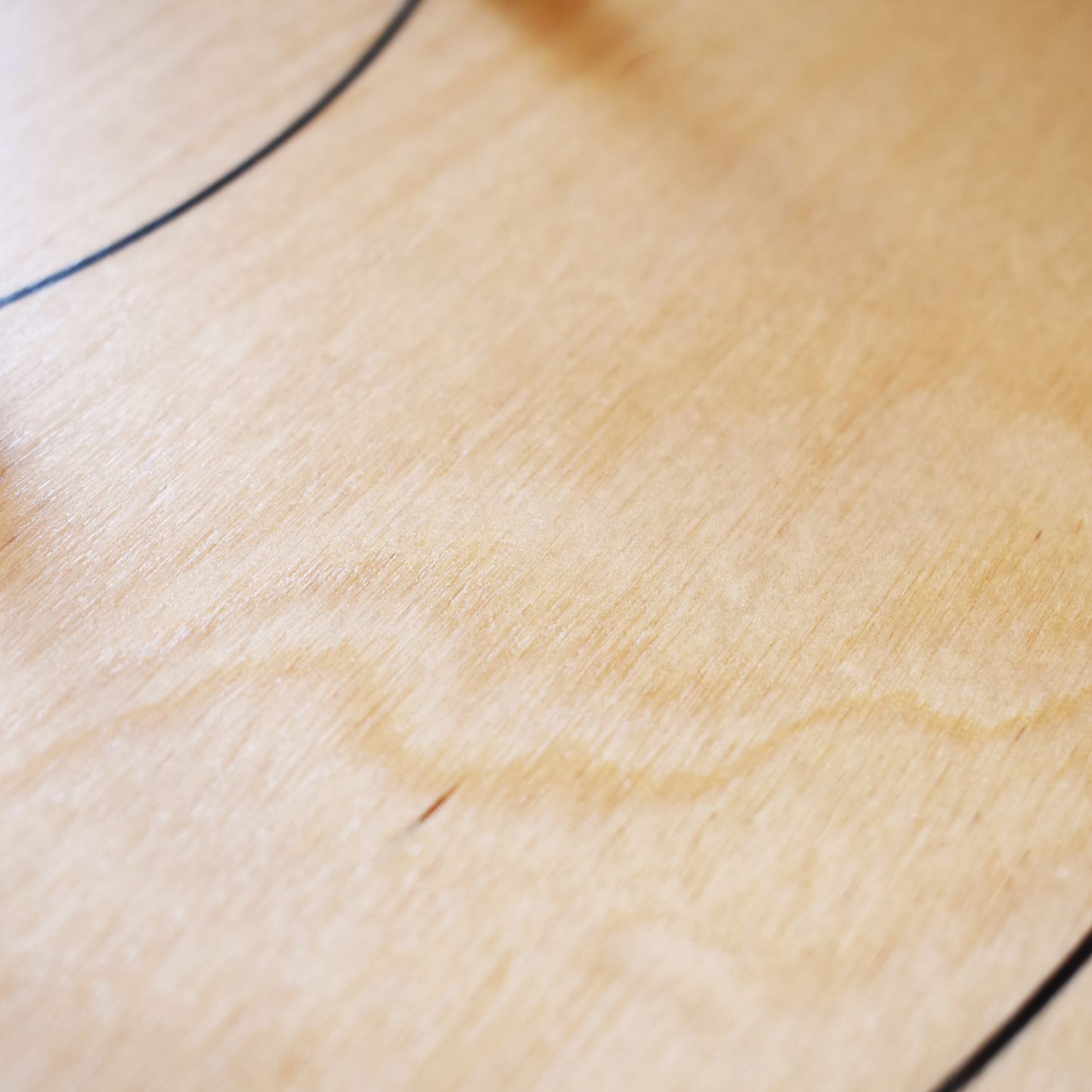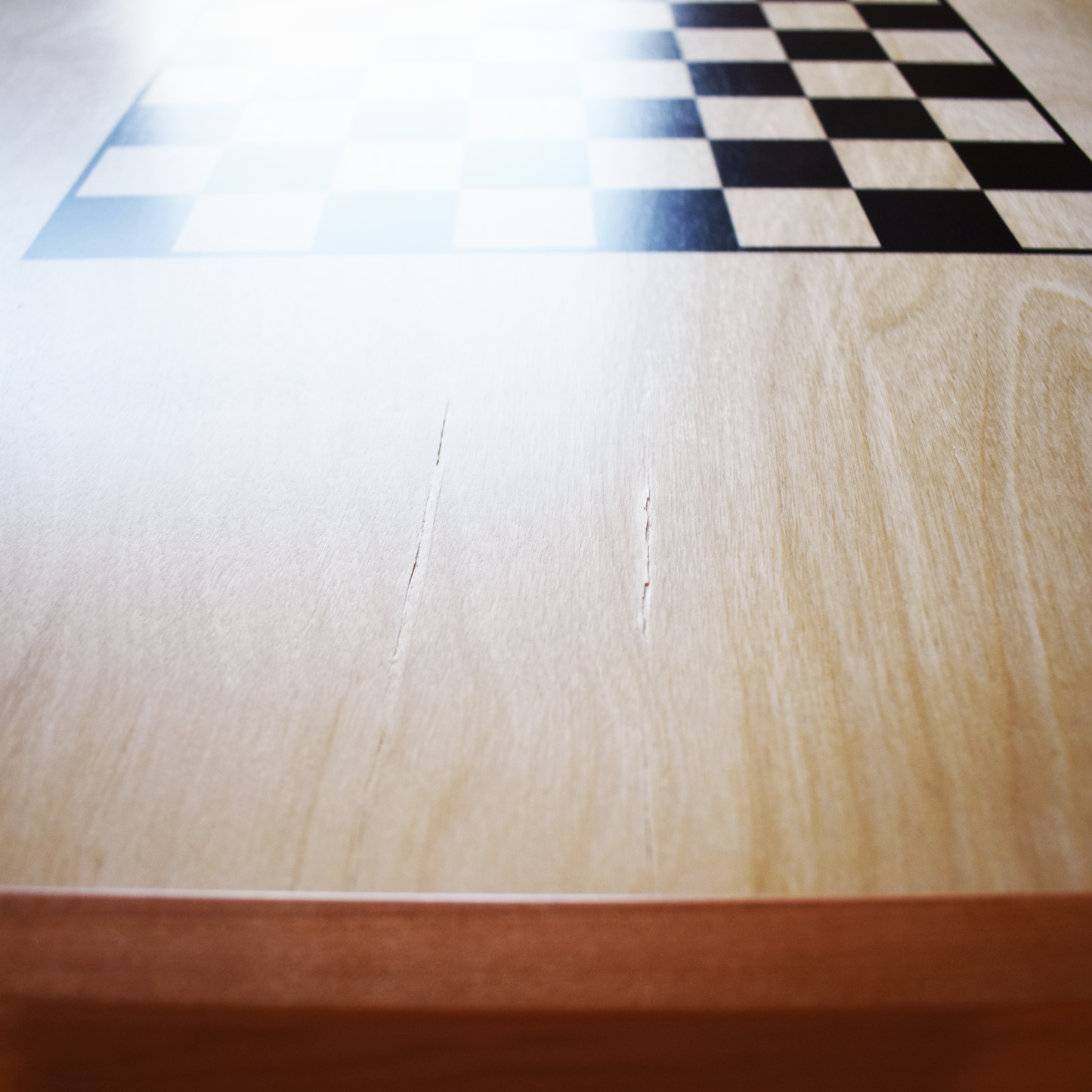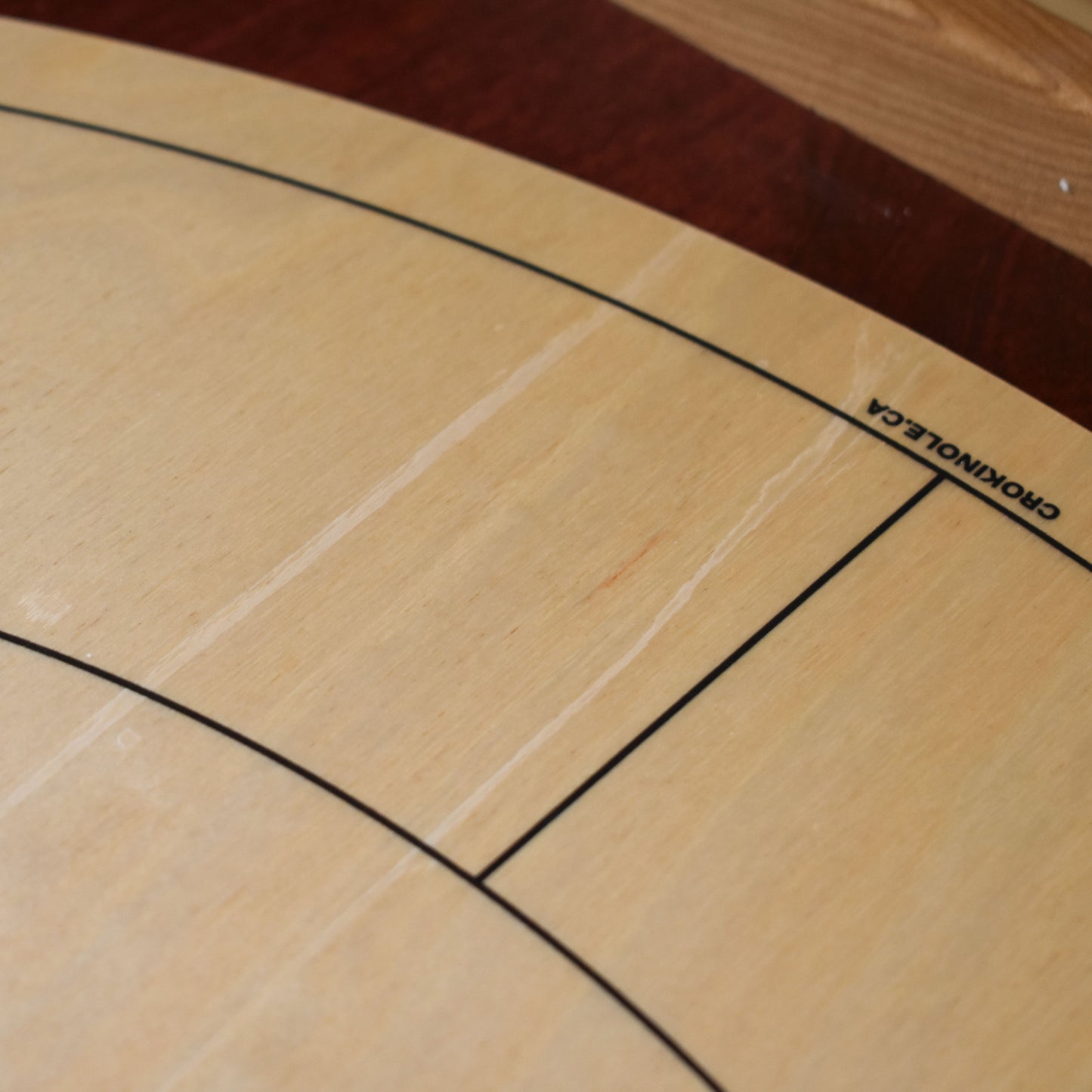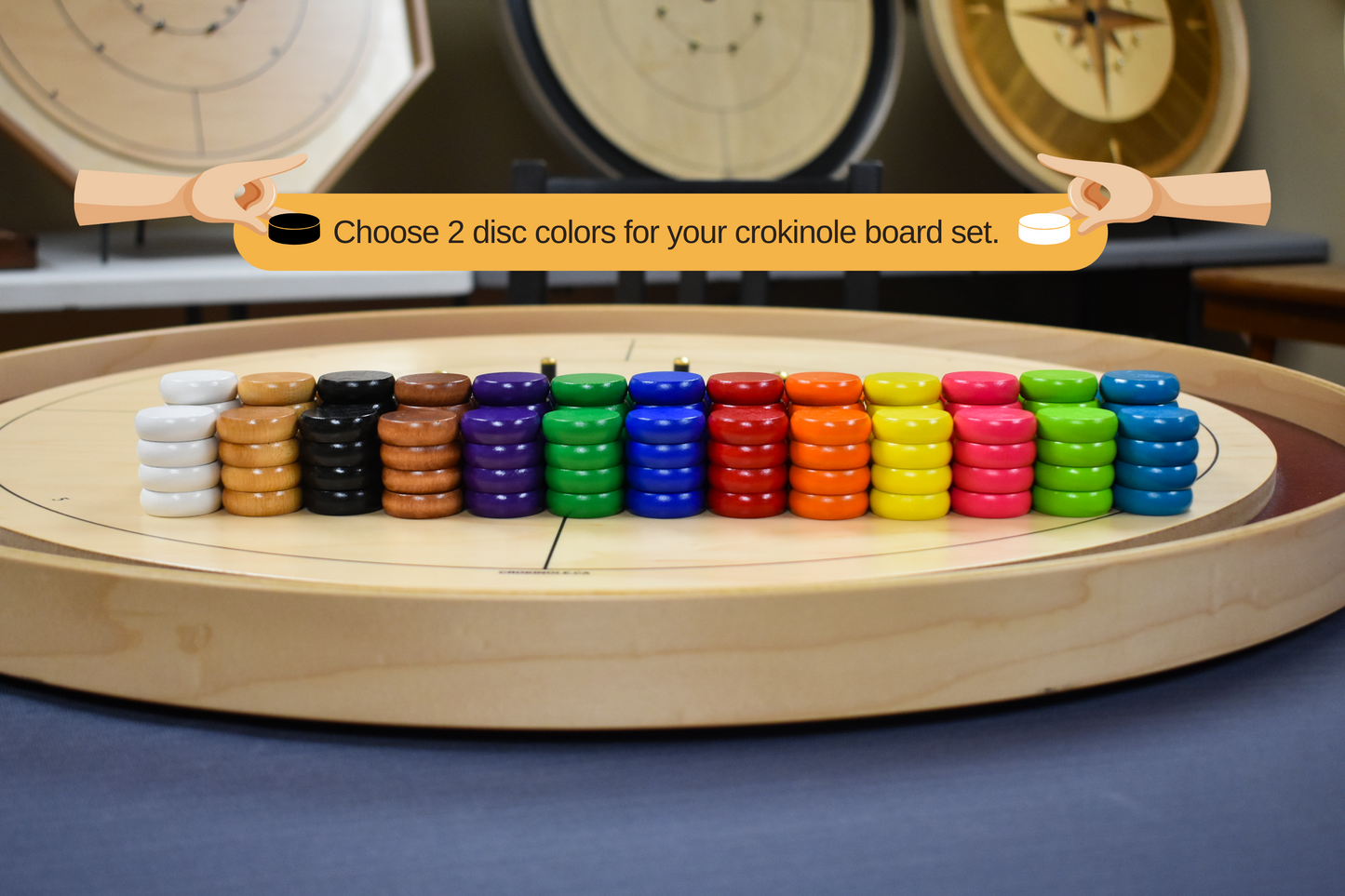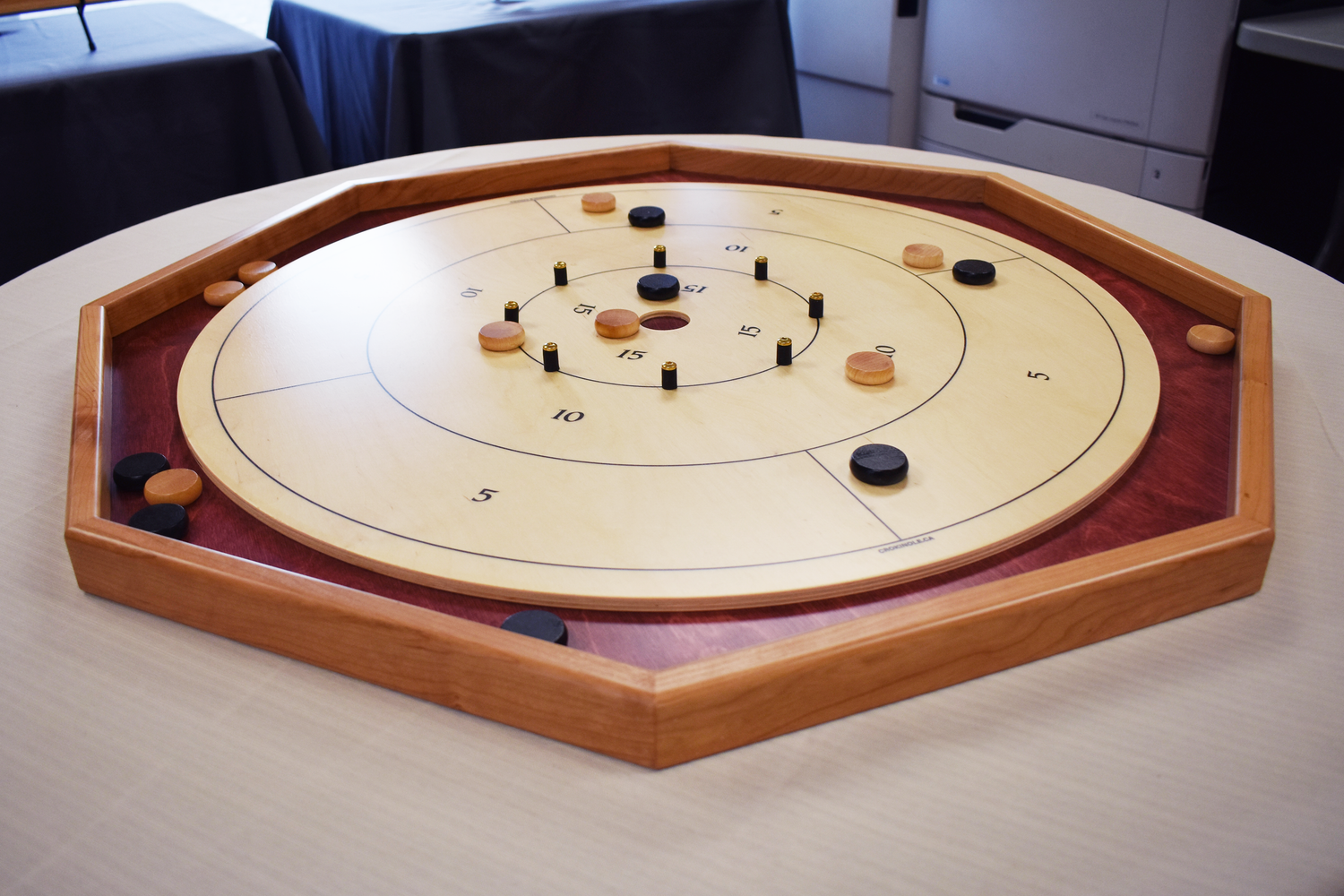 Crokinole Seconds
All of the crokinole boards on Crokinole Seconds are brand new boards with natural wood blemishes or slight asthetic defects from the manufacturing process.
The crokinole boards play normally but may have a small crack here or a blemish mark there. Or have something entirely unusual about them.
Wood is naturally imperfect and no one crokinole board is perfect!
That's why our tagline is "nearly perfect crokinole boards for less!".
Shipping

Ship speed for boards is generally 2-5 business days to Canada and 5-8 business days to the USA.

Returns

All crokinole board sales are final. We only accept returns if the crokinole board is damaged in shipping.